When deciding which NYC apartment to choose, there are many factors to consider: How close is the subway? What are your neighbors like? What is the rent? And most importantly, what is the character of the neighborhood. We gave you an awesome guide to the East and West Villages, but there are more neighborhoods to get to know! If you're thinking of renting a NoFee apartment in Chelsea, this guide is for you.
A bit of history to give you your bearings: Chelsea takes its name from the estate and Georgian-style house of retired British Major Thomas Clarke, who obtained the property when he bought the farm of Jacob Somerindyck on August 16, 1750. The land was bounded by what would become 21st and 24th Streets, from the Hudson River to Eighth Avenue. Clarke chose the name "Chelsea" after the Royal Hospital Chelsea, a retirement home for soldiers in London, England.
Insiders Tip: Be sure to make stops at the Highline, and also Chelsea Markets for a full afternoon of fun things to do.
Now that you're acquainted with the neighborhood, we're going to take you to some of the best spots.
Coffee
Café Grumpy: Love the no-lap top policy at this place, it makes you feel like you're back in time when people would sit and enjoy their morning cup of joe, sans checking email and snapchat. Known for having one of the best cappuccinos in New York, this gem is located at 224 W 20th St.
Breakfast
Johny's Luncheonette: Awesome atmosphere and great food, what more could you want for your first meal of the day?! An added bonus, it's rumored that the owner is also extremely attractive… Which always helps. Located at 124 W. 25th St.
Lunch
Hill Country Chicken: Not the healthiest place I've ever told you about, but on your cheat day make sure you hit this place up for their fried chicken sandwich. It is so good; you'll be dreaming about it for weeks. Located at 1123 Broadway.
Study Break/Work Break
The Diller – Von Furstenberg Sundeck: Catch some serious afternoon rays at this awesome sundeck this summer. Overlooking the Hudson, and a great place to relax, add this place to your list of go-to spots in the city! Located on the High Line between 13th and 14th street.
Happy Hour
Ovest Pizzoteca by Luzzo's: Apertivo 5-8pm free food with your drink, small plates and a great hang! Located at 513 W 27th St.
Dinner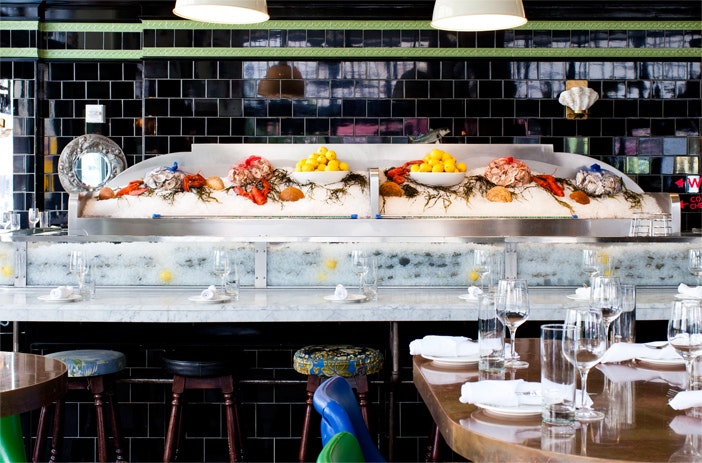 The John Dory Oyster Bar: Great drinks and fresh oysters, The John Dory Oyster Bar is a great dinner spot to go to with your friends, or on a date night with your significant other. Located at 1196 Broadway.
Night Out
Bathtub Gin: What is cooler than a speakeasy?! There are a bunch in New York City, but this one is on the top of my list. Beautiful architecture and great drinks, when you walk through the secret door in the coffee shop it's like you're transported to the pre-prohibition era of NYC! Make it a theme night and dress up with your pals! Located at 132 9th Avenue.
Looking for an apartment in Chelsea? We've got you covered. From multi-bedroom shares, to furnished apartments, No Fee Rentals has it all. To check out some of our awesome apartments in Chelsea, click here: http://www.nofeerentals.com/apartments.aspx
Until next time!
XO, 
Steph