The Upper West lies between Central Park and the Hudson River between West 59th Street and West 110th street. Primarily a residential neighborhood with gorgeous brownstones, the Upper West Side is *arguably* the best neighborhood in NYC to live in. Great restaurants, entertainment and night life (hello Columbia bars), what more could you ask for? With all that being said, lets dive in and find out the BEST this neighborhood has to offer!
We gave you awesome guides to the East Village, Chelsea, The Upper East Side and the West Village, but there are more neighborhoods to get to know! And if you're thinking of renting a No Fee Apartment on the Upper West Side, this guide is for you.
Coffee
The Hungarian Pastry Shop: A laid-back café with amazing baked goods and the best coffee I've ever had. Go for the atmosphere, stay for the coffee. Hit the ATM before arriving as it is cash only.
Located at 1030 Amsterdam Avenue
Breakfast
Jacobs Pickles: A great spot for weekend brunch with friends, Jacobs Pickles is offering up some of NYC's best comfort food with a local twist. Definitely try the BLT Bloody Mary.
Located at 509 Amsterdam Avenue
Lunch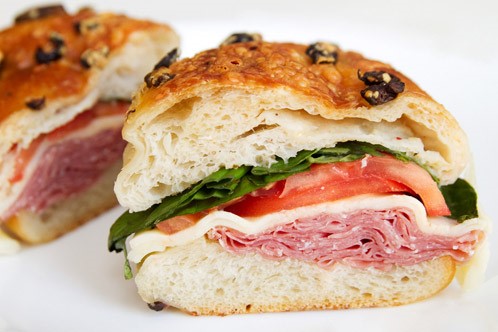 Milano Market: Grab a sandwich and an Orangina and walk over to Riverside Park for a lovely afternoon picnic! This place will NOT leave you hungry!!
Located at 2892 Broadway
Study/Work Break
The Great Hill, Central Park: One of the highest points in Central Park, Great Hill is a great spot to catch some rays, or just enjoy the outdoors. With trails and places to relax, this part of Central Park will transport you out of the city, even just for a minute.
Located at 105th Street and Central Park West.
Happy Hour
The Milling Room: With such an awesome atmosphere, you'll want to stay long after happy hour is over (5pm-7pm).
Located at 446 Columbus Ave
Dinner
Mel's Burger Bar: With AWESOME beers on tap, awesome burgers and killer fries Mel's is an Upper West Side staple. Great for groups, or for a date night, you won't regret coming here for dinner!
Located at 2850 Broadway
Night Out
Jakes Dilemma: Downtown vibe on the Upper West Side, Jake's Dilemma is awesome. Foosball, outdoor space, beer pong tables and a back room that rivals some of NYC's finest, this bar offers it all.
Located at 430 Amsterdam Avenue
Looking for an apartment on the Upper West Side? We've got you covered. From multi-bedroom shares, to furnished apartments, No Fee Rentals has it all. To check out some of our awesome apartments on the Upper West Side, click here: http://nofeerentals.com/apartments.aspx
Until Next Time!
XO,
Steph