The Lower East Side is the southeastern area of NYC that lies between The Bowery and the East River. It's bordered by Houston Street to the north and Canal Street to the south.
The Lower East Side has become Manhattan's trendiest grit-meets-glam neighborhood. One of the oldest neighborhoods of the city, it was once home to a mostly poor immigrant population who came through Ellis Island.  In recent years, gentrification of the East Village has spread south, bringing with it upscale boutiques and an entire menu of super-cool eateries. Tree-lined Clinton Street was described by New York Magazine as the "hippest restaurant row" on the Lowest East Side.
With all that being said, lets dive in and find out the BEST this neighborhood has to offer! We gave you awesome guides to the The Upper West Side, East Village, Chelsea, The Upper East Side and the West Village, but there are more neighborhoods to get to know! And if you're thinking of renting a No Fee Apartment on the Lower East Side, this guide is for you.
COFFEE
Café Grumpy: One of my favorite places to get coffee! You definitely won't be grumpy after stopping by here. PS you can get their beans to go! Located at 13 Essex Street.
BREAKFAST
Russ & Daughters Café: The perfect mix of a modern and old world charm. I highly recommend ordering a bagel and lox, with a bloody mary. Located at 127 Orchard Street.
LUNCH
Cheeky Sandwiches: Simple menu with good prices, this lunch spot has awesome sandwiches and an easy going vibe which keeps bringing us New Yorkers back for more! Located at 35 Orchard Street.
STUDY/WORK BREAK
The Lowline: If you are looking for some place SUPER COOL and SUPER FUN to go relax, check out the Lowline, a glimpse into Manhattan's underworld meets nature. Located at 140 Essex Street.
HAPPY HOUR
Old Man Hustle: This throwback bar is great. Please know, it is NOT a dive bar but their happy hour specials? OMG. $5 Beer and a shot. That, my friends, is a good step to getting through the work week. Located at 39 Essex Street.
DINNER
Goa Taco: This foodies paradise is known to be one of, if not the best taco joint in NYC. Try the lamb taco or the pork belly (tons of yelp reviews raving about it). Note there is limited seating, so don't come with a big group. *Date Night* Located at 79 Delancey Street.
NIGHT OUT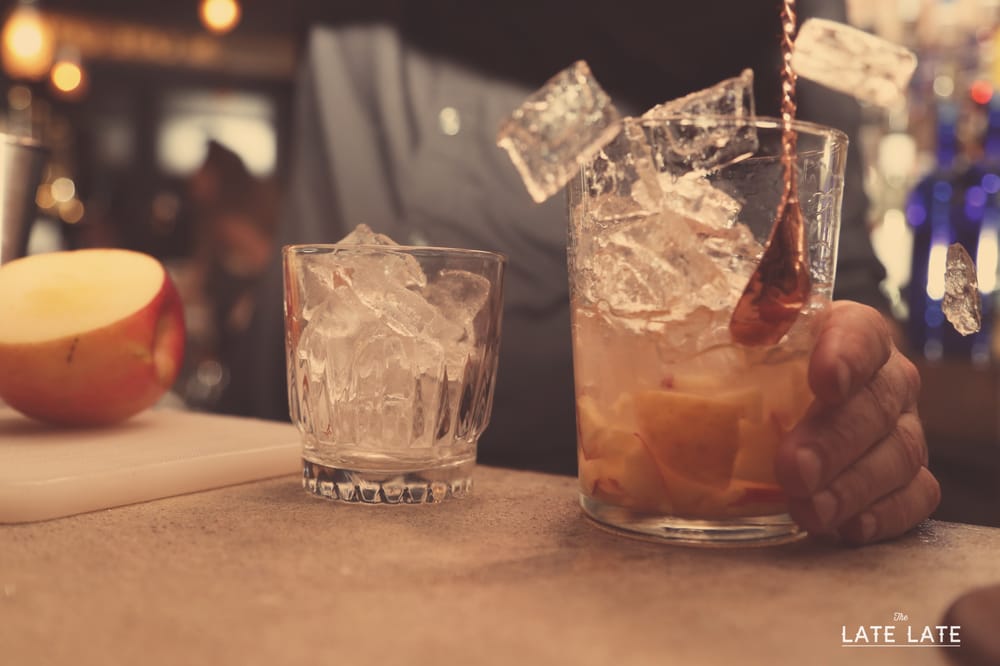 The Late Late: While the Lower East Side has pretty much an endless supply of fun bars, the funnest of them all has to be The Late Late. Playing childhood jams mixed with the top dance tracks of today this sophisticated hang will be your new go-to spot. Located at 135 E Houston Street.
Looking for some awesome Lower East Side apartment rentals?  Our 25 Clinton Street property offers unfurnished and fully furnished studio apartments—a great option for New York City newcomers who need a place to call home. Just bring your clothes, your friends and get ready
Until next time,
XO
Steph