When deciding which NYC apartment to choose, there are many factors to consider: How close is the subway? What are your neighbors like? What is the rent? And most importantly, what is the character of the neighborhood. We gave you awesome guides to the East Village, Chelsea and the West Village, but there are more neighborhoods to get to know! And if you're thinking of renting a No Fee Apartment on the Upper East Side, this guide is for you.
Which neighborhood comes to mind when you hear Gossip Girl, Central Park or Hermes? The Upper East Side. The famous UES is known for being New York City's most exclusive neighborhood. Some of America's most prominent families, such as the Astors, Rockefellers, Roosevelts, Kennedys, Whitneys and Dukes, have resided in this wealthy neighborhood. Nowadays, you can find some of Manhattans finest eateries, bars and hang-out spots here, and many are arguing that the UES is the new Williamsburg (on the cool-ness scale). With all of that being said let's dive in and find out the BEST this neighborhood has to offer!
Coffee
Two Little Red Hens: Located at 1652 2nd Avenue, this coffee spot is known for their fabulous desserts. Stop in in the morning before work for a post-lunch pick-me-up and a morning coffee! Thank me later.
Breakfast
Little Collins: Delish menu and awesome coffees, if you want some tasty breakfast on the Upper East Side, this is your go-to spot. Be sure to try The Smash which is avocado toast with feta, chili flakes and roasted pepitas. (YUM) Located at 667 Lexington Ave.
Lunch
Ottomanelli Butcher Shoppe: This old school UES establishment is THE BOMB.COM seriously, I love sandwiches, I could eat them for every meal, I know songs about sandwiches and am an avid sandwich critic. This place is amazing. Located at 1549 York Avenue, definitely go here for lunch.
Study/Work Break
The Frick Garden: A beautiful, secret(ish) garden located at 1 East 70th Street, that will leave you feeling refreshed, and ready to go back to work!
Happy Hour
Caledonia Bar: Located at 1609 2nd Avenue, Caledonia Bar is a welcoming bar with 8 rotating beers on tap, perfectly mixed cocktails, over 250 different kinds of whiskey, and an awesome happy hour. ($2 off all drinks!)
Dinner
Mughlai Indian Cuisine: A small hole-in-the-wall gem of a restaurant, this Indian restaurant will not disappoint. Be sure to order the Chicken Tikka Masala, Aloo Papri Chaat (an Indian version of nachos) and Chicken Korma! Located at 1724 2nd Avenue
Night Out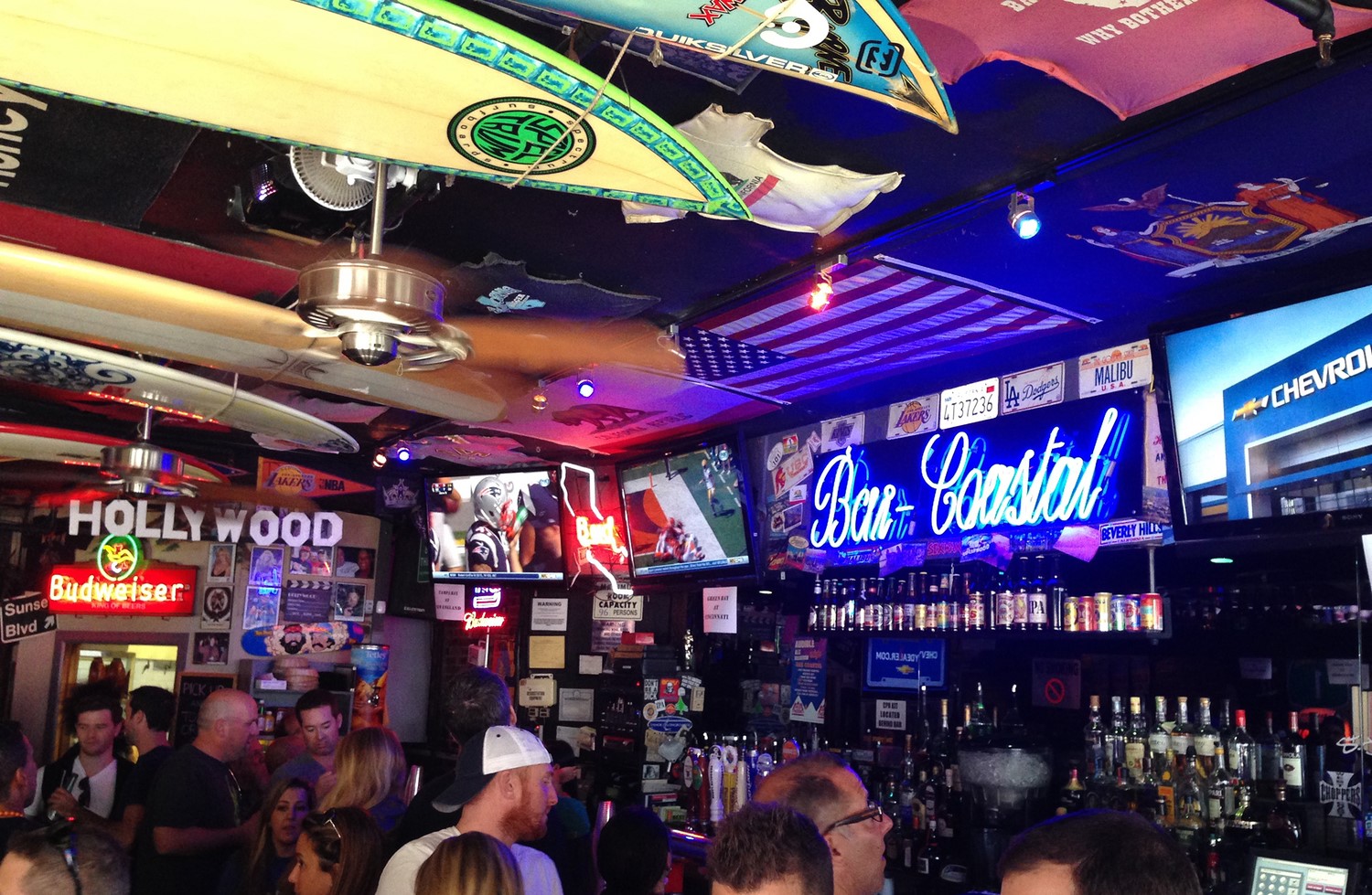 Bar Coastal: Get your dance on at this great hang-out spot on the UES! With surfboards suspended from the ceilings, plastic palm trees this rowdy sports bar is a perfect Saturday night location. Located at 1495 1st Avenue
Looking for an apartment on the Upper East Side? We've got you covered. From multi-bedroom shares, to furnished apartments, No Fee Rentals has it all. To check out some of our awesome apartments on the Upper East Side, click here: http://nofeerentals.com/apartments.aspx
Until next time!
XO,
Steph
photo credit: <a href="http://www.flickr.com/photos/68018236@N03/26771731151″>Blue Hour</a> via <a href="http://photopin.com">photopin</a> <a href="https://creativecommons.org/licenses/by-nc/2.0/">(license)</a>